When you are building a private blog network (or PBN) of your own, one of the largest factors that plays into issues with your network is low-quality hosting. Having hosts for your network that are inferior can lead to leaks that search engines will easily catch and penalize. These penalties could easily ruin the integrity of your PBN, leaving you with a useless batch of sites and wasted time and resources.
Back in the heyday of PBNs, one could easily host their network on an array of inexpensive hosting options (think $1 per month, or even less). However, times have changed, and network builders must change with them. As a result of these stringent requirements to properly host a PBN, services have entered the scene that do the legwork for you.
These PBN hosting providers manage the backend, allowing you to simply connect your domains where needed, and they take care of the heavy lifting.
What Is A PBN?
PBNs (or private blog networks) are collections of higher-authority web properties of which a network owner has control. The goal of a PBN is to link to your sites to increase the authority of profitable entities. In the internet marketing world, these are commonly referred to as "money sites". In the end, increases in authority of money sites will usually lead to a direct growth in organic search rankings, traffic, and income.
In most cases, private blog networks are developed from a number of websites that are developed on domains that are long expired, but still retain a strong backlink profile. Typically, these domains garner strong link building equity that can be pointed at money sites.
A PBN is built so each site in the network is unlinked and not affiliated in any way with any other site in the network. For all intents and purposes, while a PBN is technically a "network" in theory, it should only appear as a network to you, the owner.
Why Are PBNs Important for Link Building and SEO?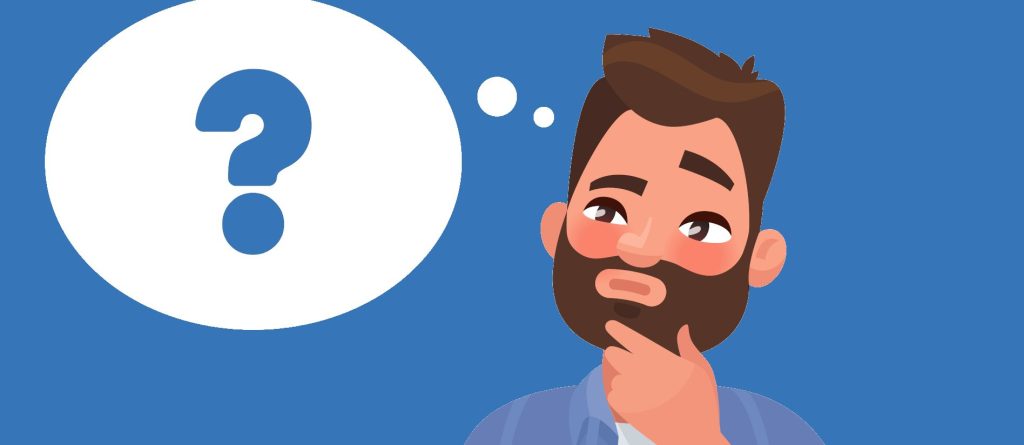 The quality and volume of backlinks pushing to a website is one of the most crucial search engine ranking factors in existence. In the end, SEO comes down to content and links, period. Developing a PBN is a quick way to obtain these high-value links in large swaths, without the need to do most of the work associated with link building.
Overall, for both SEO and link building, PBNs are faster and less expensive in the long run. Additionally, a PBN owner has total control over link pushing, acquisition, and creation. The downside associated with PBNs is that they are blackhat, and have the risk of being discovered by Google and penalized or deindexed.
Building a PBN is risky, potentially damaging, and still a time-consuming process. You will be spending your management time hiding from Google and other search engines. However, knowing how to properly own, manage, and maintain a PBN can provide an extensive boost to your web properties or money sites compared to your more whitehat SEO focused competitors.
What Is The Advantage of a PBN Hosting Provider vs a DIY Route?
PBN hosting provides the closest thing to a one-stop-shop that exists when building up a private blog network. The steps involved in properly developing your network to ensure potential future growth, as well as avoiding detection from search engines, are quite extensive. The work doesn't stop once you've found your high-metric domains. In fact, if you don't know the best methods to:
Register at several different domain registrars
Ensure you purchase hosting such that each of your sites is on a different subnet IP address
Set up different CMS platforms and systems from the backend of each site
Dig up past versions of the domain, or develop unique, valuable, relevant content on your new site
Properly track and manage your entire network, ensuring up to date statistics
…then you are likely better off utilizing one of the PBN hosting services outlined below. While there is nothing wrong with going for the do-it-yourself option, a proper PBN host makes all the difference in the time spent and potential for problems made from missteps.
Our Top 5 PBN Hosting Options
We have performed an extensive amount of research, testing, and due diligence to arrive at our recommendations for the top PBN Hosting services on the market today. Our PBN review process is stringent, and leaves no stone unturned. We have even reached out to network owners to get their "elevator pitch" where applicable.
The result is our below five recommendations. We will dive into what the networks offer, as well as advantages and potential disadvantages of each, to provide a well-rounded review of their service offerings.
Easy Blog Networks

Easy Blog Networks has been one of the most utilized and well-known PBN hosting services on the market. Their aim is to automate the majority of setup steps when developing a PBN. It performs these tasks extremely well by hosting services for the sites in your network in a heavily diversified manner.
The Easy Blog Networks backend platform comes incredibly feature-rich, while not being too complicated for beginner use. As a result, setting up purchased domains and websites is fast, simple, and scalable. Their platform is minimalist, has a strong UI, and provides the most important information in an easy-to-digest dashboard.
Above, we mentioned the steps required to properly set up, track, privatize and maintain a private blog network. EBN does the best job of any PBN hosting service we have seen of alleviating the hassles associated with PBN setup and management. Their method of acting as a hosting "middleman" for a variety of shared hosting services makes it an innovative technical approach for PBN hosting, as well as letting their prices remain low, as there is no need to deal with their own server farms.
Much of their draw and popularity comes from their focus on a singular goal: PBN hosting. They aren't known for branching out into new digital territories, leaving the delicate and fragile nature of PBN management to the wayside. Instead, their full system is structured to cater to the needs of PBN owners.
Pros and Cons of Easy Blog Networks
As with any private blog hosting service, there are going to be innate advantages and disadvantages to their use when compared to competitors. Easy Blog Networks is no exception to this. Below are a few of the noted pros and cons of their product and service offerings.
Our Overall Review
Overall, we are extremely impressed with what Easy Blog Networks provides their clients from all experience levels or walks of life. If you plan on hosting over 10 PBN websites, and aren't keen on the extensive work involved with network management, you can't go wrong with EBN.
GoPBN
Site owner note: It should be noted that GoPBN has been fully acquired by Easy Blog Networks (see above). As such, they have discontinued their services, and have been absorbed into the EBN framework.
GoPBN was started by two friends looking for a better alternative to scatter-host their PBN domains. They morphed their creation into a SaaS offering, and brought it to market as GoPBN. With an intuitive control panel, extensive scalability options (to well over 1,000 sites), and expert-handled hosting, it was easy to see why GoPBN was touted as a better alternative to Easy Blog Networks.
However, their short life after being acquired by the aforementioned hosting service was marred with product-related issues. From far higher pricing than competitors, to a strange skew of privacy between provider and customer (they sometimes required ID scans of customers, and would not tell you where your sites were hosted), their business model lacked in a few different places.
Despite this, the automation and speed offered by GoPBN was second-to-none, with rapid deployment, cloud infrastructures, unique IP configurations, footprint-free promises, and global location options, they had quite a bit going for them.
Pros and Cons of GoPBN
As with any private blog hosting service, there are going to be innate advantages and disadvantages to their use when compared to competitors. GoPBN is no exception to this. Below are a few of the noted pros and cons of their product and service offerings.
Our Overall Review
In the end, GoPBN, despite being a relative newcomer to the scene, provided nothing more than the same type of service that Easy Blog Networks did, but with limited features and extensive hoops to jump through off the bat. Luckily, with EBN acquiring GoPBN, this issue is no longer present.
Bulk Buy Hosting

Digitally-minded Bulk Buy Hosting has been widely considered one of the best PBN hosting options online. Their simple intuitive user interface leaves little confusion for users both novice and experienced. If you are on the hunt for a simple solution for batch PBN hosting on a variety of hosting platforms, Bulk Buy Hosting is a great choice.
While they may lack some of the advanced features and deep dive analytics provided by some other PBN hosting providers, it is still a wonderful hosting option with an array of benefits and advantages.
One of the most impressive features are their nameserver and IP distribution, which hosts your PBN sites alongside legitimate business entities compared to a stack of other PBN sites. This, along with several other procedures set in place, work to ensure your PBN remains footprint-free and out of the watchful eyes of search engines crawlers.
Our Overall Review
Overall, we were pleasantly impressed with the offerings of Bulk Buy Hosting as a PBN hosting provider. Their streamlined solution to PBN networks large and small helps ensure your cultivated network is footprint-free, well supported, and scalable for growth.
Priority Prospect

One of the strongest differentiating factors in Europe-based PBN host Priority Prospect is a global IP database from which users can choose. You can choose between shared and dedicated IP addresses for the most efficient cost management.
Additionally, unlike most competing PBN hosting services, Priority Prospect has their own domain marketplace as well. Their vetted domain opportunities  ensure that you will get strong domains with stellar metrics and a clean backlink profile. They claim to only use auction domains, and that all domains are checked by hand to ensure high-quality, effective use. Also, Priority Prospect's capable support team is more than happy to assist with finding niche-specific expired domain opportunities.
The site offers purchases on an IP by IP basis. Users can select shared or dedicated IPs, and with each IP you receive access to their hosting services. As they state: "Our network router structure and shared hosting servers are hosted on top of the line PhoenixNAP datacenters guarded by professional datacenter staff, available 24/7. Our system administrators are trained professionals with years of experience."
Our Overall Review
Overall, we are incredibly impressed with the offerings from Priority Prospect. Between a feature-rich domain marketplace, IP-based cost and site creation structure, and strong customer service and support, this is an ideal PBN hosting option for those who have a little know-how with site development, but tread lightly on the domain research and registration side.
LaunchCDN

LaunchCDN has self-described as "PBN hosting made easy". We found this to be the case as well. Unlike many PBN hosting competitors, LaunchCDN utilizes content delivery networks (CDNs) to host customer PBN sites on different IPs. What this means is that your PBN sites are typically hosted right alongside legitimate, regular, non-PBN websites.
This is in comparison to alternative PBN hosting options, including Easy Blog Networks, which place your PBN sites alongside other PBN sites, essentially keeping things from being truly, airtight "footprint-free". In fact, their anti-footprint focus is one of the strongest of any of the PBN hosts we looked at for this list.
LaunchCDN utilizes a similar backend to Bulk Buy Hosting, including their PBN site builder service inbuilt for a small additional fee. This makes the approach far more hands-off. They have plenty of additional benefits and features, which all work together to make a strong, cohesive hosting option for your private blog network.
Our Overall Review
Overall, we are more than impressed with LaunchCDN's PBN hosting offering. With strong customer service, technologically-advanced CDN-based hosting, and a footprint-free focus, they excel at hosting users' private blog networks in a no-hassle environment.
Our Final Thoughts On PBN Hosting Services
One great thing about competition in the PBN hosting market is that there are plenty of options available to fit your needs. Whether you are looking to get started, or want somewhere to host a massive PBN, the options above have features that will surely work for your requirements.